Caretium provides users & partners with 24 Hours & 365 Days services freely, all request will be responded in 24 hours.
Caretium's engineers and partners are professionally trained and can quickly provide users with technical support and maintenance services
广东

广西

江西

上海

江苏

河北

河南

湖北

湖南

北京

辽宁

安徽

福建

四川

云南

重庆

山东

陕西

山西

宁夏

内蒙古

甘肃

吉林

黑龙江

青海

新疆

浙江

贵州

海南
Visual Service Management System
Users can scan QR code to obtain services,
and Caretium responding to the user's request in a timely manner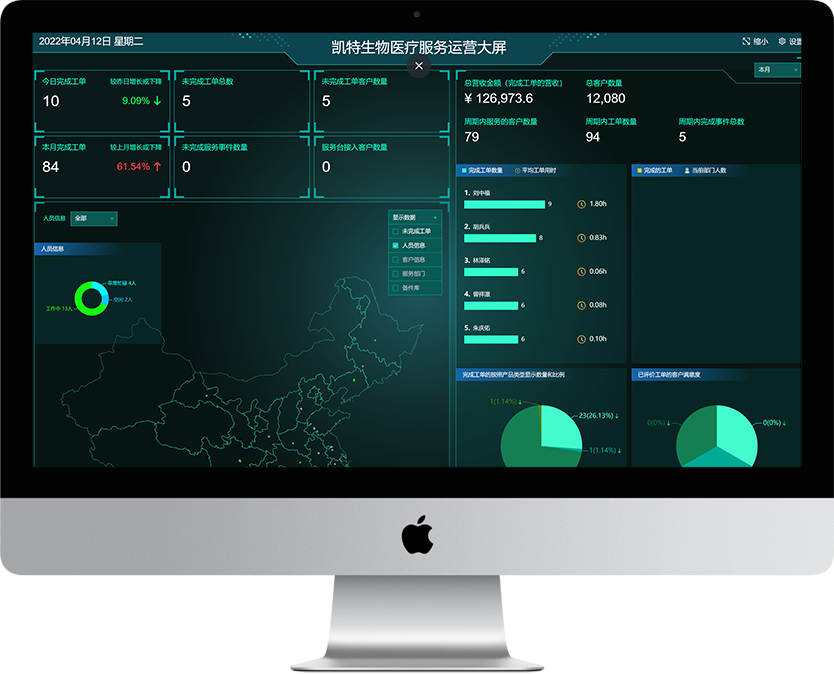 Electrolyte Analyzer Q&A
ESR Analyzer Q&A
1.What are the requirements for the storage environment of the electrolyte reagent pack?
The temperature requirement is 5-35 degrees Celsius, and there is no requirement for humidity and light, because the reagent is packaged in an opaque box, and the whole can be replaced.
2. Where is the waste liquid from the electrolyte machine discharged?
The waste liquid generated during the test will be returned to the waste liquid bag in the reagent pack, and the user does not need to dispose of the waste liquid separately.
3.How many tests can one kit do?
In addition to the consumption of reagents in the testing process, the automatic maintenance of the electrolyte machine also needs to consume reagents. Therefore, the number of tests in a reagent pack will vary with the user's daily sample volume and the quality of daily maintenance.
4.What is the lifespan of each electrode?
The electrodes on the machine can be replaced individually. According to the user's daily sample volume and the quality of daily maintenance, the life of each electrode is also different, and most of them can work for more than 1 year.
5. Why is the calibration slope abnormal for the new electrode that has just been replaced?
If the electrode does not exceed the shelf life, please confirm that there are no air bubbles at the bottom of the electrode filled with liquid. If there is, tap the bottom of the electrode to make the air bubbles float.
1. What type of erythrocyte sedimentation tube is suitable for the instrument?
The ESR is an open system. Various brands of 8*120mm disposable vacuum ESR tubes can be used. The cap is black and contains sodium citrate anticoagulant.
2. How to start the test after blood collection with erythrocyte sedimentation tube?
Gently invert the blood sample in the tube 3-5 times or rotate and shake it well and insert it into the sample hole of the instrument, and the result can be read from the printer after 30 minutes. "

Caretium Medical Instruments Co., Limited was founded in 2001, a high-tech company focusing on the research and development, manufacturing, sales and after-sale service of in-vitro diagnostic equipment and reagents. Caretium has been certified as China's national "High-tech Enterprise" from 2011, got CE mark, ISO 13485, ISO 9001, GMP certified by South Korea and other certifications.
---