The 87th CMEF has come to a successful end.
---
On May 14, 2023, with the smooth opening ceremony, the 87th China International Medical Device Expo (" CMEF "), the barometer of the global medical device industry, was launched at the National Convention and Exhibition Center (Shanghai).
The opening day of CMEF was unprecedented. The exhibition area reached 320,000 square meters, which led the whole medical device industry to "spring warming, flowers blooming and common future". According to statistics, the 87th CMEF attracted nearly 5,000 exhibitors, gathered innovative products from more than 20 countries and regions, held more than 80 conferences and activities, and more than 1,000 industry celebrities brought forward-looking policy interpretation and industry opportunity analysis.
With the rapid development of the medical and health industry today, the state attaches more importance to the marketization, standardization and intellectualization of the industrial development. In recent years, the government has continuously implemented policies to actively improve the industry. As the internationalization process intensifies, international cooperation becomes more and more frequent. The forward-looking vision and cognitive pattern of enterprises represent the boundary of their development to some extent. Therefore, the grasp of policies and the cognition of the ever-changing market environment driven by policies, as well as the vision of the international development trend, have become the core competitiveness of long-term stable development and innovation in the industry.
Through careful preparation, Caretium relies on High Performance Liquid Chromatography (HPLC), also known as "high pressure liquid chromatography", "high speed liquid chromatography", "high separation liquid chromatography" and other high-tech technologies. Attracted many domestic and foreign merchants stop to watch and consult negotiations. With fully independent intellectual property rights, and independent development and production of chromatography column, more fully show the strength of Caretium's R & D team. Excellent technical engineers on the scene to technical problems of the solution is to win the trust of customers.
The latest products launched by Caretium in this exhibition, glycosylated hemoglobin analyzer and fully automatic electrolyte analyzer, greatly satisfied many customers, and reached long-term cooperation on site.
This is an industry feast, but also a harvest journey.
The 88th China International Medical Device Expo (" CMEF "for short) will bloom again in Shenzhen, Guangdong Province from October 28 to October 31, 2023. Meet Pengcheng, we will meet again.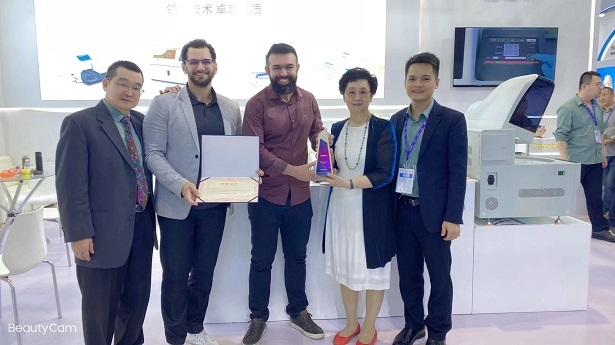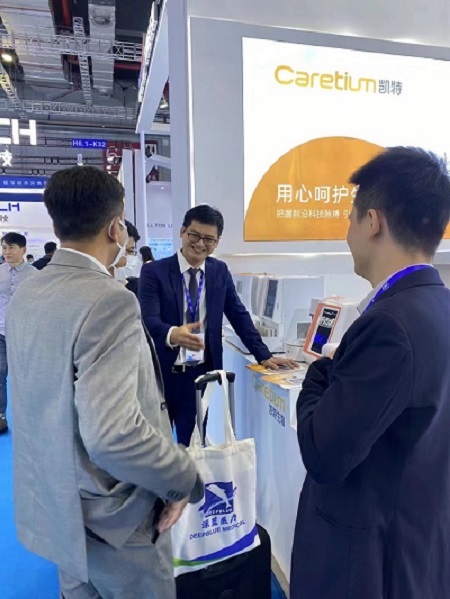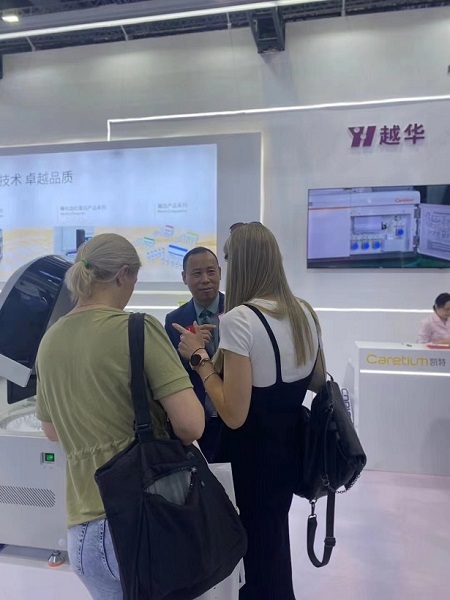 ---

Caretium Medical Instruments Co., Limited was founded in 2001, a high-tech company focusing on the research and development, manufacturing, sales and after-sale service of in-vitro diagnostic equipment and reagents. Caretium has been certified as China's national "High-tech Enterprise" from 2011, got CE mark, ISO 13485, ISO 9001, GMP certified by South Korea and other certifications.
---